Our Lady Of The Immaculate Conception Church, Ballingarry, Limerick
Turrett Street, Ballingarry, Limerick V94KV26
 NOTICES FOR
BALLINGARRY GRANAGH PARISH:
WELCOME
Welcome to Ballingarry Granagh parish webcam.   
---
NOTICE BOARD.....
NO MORNING MASS IN BALLINGARRY THURSDAY AND FRIDAY's
MASS WILL BE ON IN GRANAGH CHURCH AT 10am
(Granagh masses are not on the webcam)
PLEASE NOTE CHANGE IN OFFICE HOURS FROM 1st JULY 2021 to 31st AUGUST 2021, IT WILL BE ONLY OPENED ONE DAY A WEEK ON THE TUESDAYS
PARISH OFFICE HOURS FOR
JULY & AUGUST 2021
TUESDAY'S  
10.30am to 2.30pm
---
ANY ELDERLY, HOUSEBOUND OR PEOPLE THAT ARE SICK AND UNABLE TO GET OUT AND ABOUT AND WOULD LIKE A VISIT FROM THE PARISH PRIEST PLEASE FEEL FREE TO CALL THE PARISH OFFICE ON 069 68661 AND WE WILL ARRANGE FOR YOU TO BE PUT ON THE FIRST FRIDAY CALLS LIST. 
---
Parish office hours until the 29th JUNE
Tuesday & Thursday 1.30 to 3.30pm
---
WELCOME BACK............
Masses are back and parishioners can attend up to a maximum number of 50 people in the churches.
PLEASE BE AWARE OF THE COVID GUIDELINES IN EACH CHURCH AND OBSERVE THEM DURING MASS PLEASE.
THE DESIGNATED SEATING AREAS ARE CLEARLY OUTLINED TO FACILITATE THE 50 PEOPLE IN EACH CHURCH
---
Mass times as follows:- 
Ballingarry Church 
Daily Masses
Tuesday, Wednesday,  10am


 

 Saturday Evening at 7pm
---
Daily Masses 
Thursday & Friday's @ 10am
Weekend Masses
Sunday morning at 10.30am
---
Both Churches are open everyday to visit, if you wish to say a little prayer, please feel free to do so.
When visiting the church, please observe the guidelines that are in place in both our churches to keep us all safe.
---
MASS CARDS CAN BE PURCHASED  AT THE PARISH OFFICE  
MASSES FOR THE DECEASED
ANNIVERSARY MASS CARDS
MASS BOUQUET'S CARDS
BIRTHDAY MASS CARDS
EXAM MASS CARDS
GET WELL MASS CARDS
THANK YOU MASS CARDS
WEDDING DAY MASS CARDS 
SEASONAL MASS CARDS e.g Christmas  Easter etc. 

---
BOOKING OF ANNIVERSARY MASSES/MONTH'S MIND MASSES ETC
From the 11th May, please call into the sacristy to book your loved ones anniversary or monthsmind mass with the Sacristan or Parish Priest
---
BOOKING A DATE FOR  BAPTISMS /WEDDINGS ETC
PLEASE PHONE OR EMAIL THE OFFICE FOR FORMS AND DATES AVAILABLE
 069 68661  
BAPTISMAL TIMES
BALLINGARRRY CHURCH
5.30PM  SATURDAY EVENINGS
GRANAGH CHURCH
11.30 AM  SUNDAY MORNINGS
---
To organise any of the following paperwork from the office. 
BAPTISMAL CERTS
CONFIRMATION CERTS,
MARRIAGE CERTS
LETTER OF FREEDOM ETC.,
Please email or ring the office with your relevant information and the priest or secretary will arrange them for you. 
---
---
PARISH ENVELOPES
 ANYBODY WISHING TO DROP IN THEIR PARISH ENVELOPES CAN DROP THEM INTO THE PARISH OFFICE DURING OFFICE HOURS.
IF MAKING PAYMENTS TO THE PARISH BY CHEQUES, PLEASE MAKE CHEQUES PAYABLE TO  

Ballingarry/Granagh Parish.
FOR PRIEST DUES, PLEASE MAKE CHEQUES PAYABLE TO THE PRIEST  

Fr. Tom Carroll 
 THANK YOU SO MUCH FOR YOUR CONTINUED SUPPORT DURING THESE HARD TIMES.
---
PLEASE NOTE:  
WHEN A FUNERAL MASS IS SCHEDULED IN THE PARISH, THERE MAY  BE NO MORNING MASS ON THAT DAY.
---
---
 " 
Next Live Service
" this will tell you the next available mass on this webcam.
This webcam is only live during the mass times scheduled in Ballingarry Church.  All the weekday and weekend masses are recorded in Ballingarry.   If you would like to replay any of our masses,  please scroll down to the end of this page to "

watch videos

"  and choose the mass you have missed or the mass you would like to watch.  Thank you for watching Ballingarry/Granagh Parish webcam...

Please note there is no webcam in Granagh Church so this means you are unable to get week day or weekend masses scheduled for Granagh Church.
---
---
BALLINGARRY CHURCH
(Ballingarry Masses on webcam)
Ballingarary Church
Mass Times
Tuesday @ 10am
Wednesday  @ 10.00am
Saturday  @ 7pm 
GRANAGH CHURCH
GRANAGH CHURCH WILL NOT BE ON WEBCAM AS WE DO NOT HAVE THIS FACILITY IN GRANAGH CHURCH.
Thursday morning 10am
Friday morning 10am
Sunday morning @ 10.30am

---

---
If you wish to contact the Parish office :-Office hours are Tuesday 10.30am to 2.30pm.  phone 069 68661 or email: [email protected]
NEXT LIVE SERVICE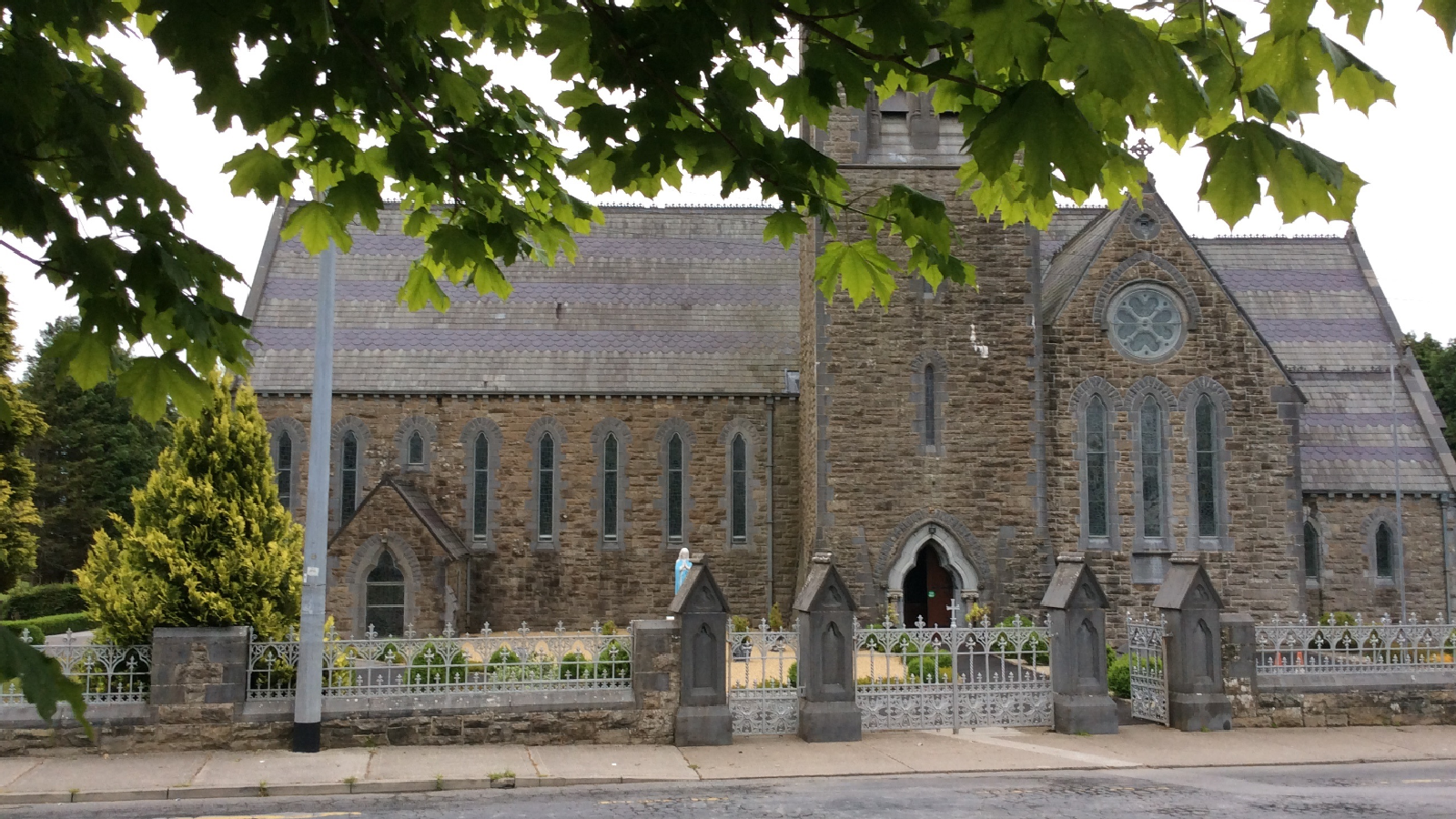 PLAYLIST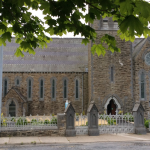 Stream is unavailable
Length: 19 mins
« Return to Parish TV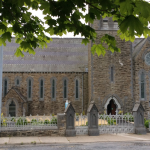 Watch Videos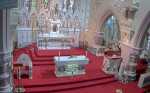 Tuesday Mass 10am 09:55 27-07-2021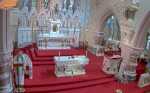 Saturday Evening Mass 18:55 24-07-2021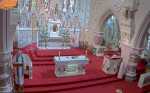 Wednesday Mass 10am 09:55 21-07-2021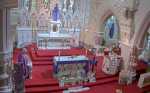 Sunday @ 10.30 10:25 07-03-2021