St. Eugene's Cathedral, Derry
Creggan St, Derry BT48 9AP
Act of Spiritual Communion-My Jesus, I believe you are present in the Blessed Sacrament. I love you above all things and I long to be united with you in my soul. Since I cannot now receive you sacramentally I request you to come spiritually into my heart. I adore you now in the Sacrament of your Love, the wonderful gift of the Eucharist. I believe now that you have come to me body, blood, soul and divinity. I believe I have received your flesh to eat and your blood to drink in the Holy Communion. I thank you for this gift of yourself to me and now I pledge myself to you. I promise you all my thoughts this day and ask that these be thoughts which put the will of God my Father and the need of my neighbour before my own selfish interests.
The Little Way Novena Prayer
God our Father,you have promised your kingdom to those who are willing to become your little children. Help us, like Thérèse our sister, to know our poverty of spirit so that we might be dependent on you. Transform us through the holiness of your Spirit into flames of love, burning with compassion for those who are sick, those who are unfree, those who feel unloved, those in any kind of need. May we, your missionaries of the third millennium, be your fire of love setting this world ablaze with your presence, so that all people will know and love Jesus Christ your Son, our Saviour and brother.  Amen.
NEXT LIVE SERVICE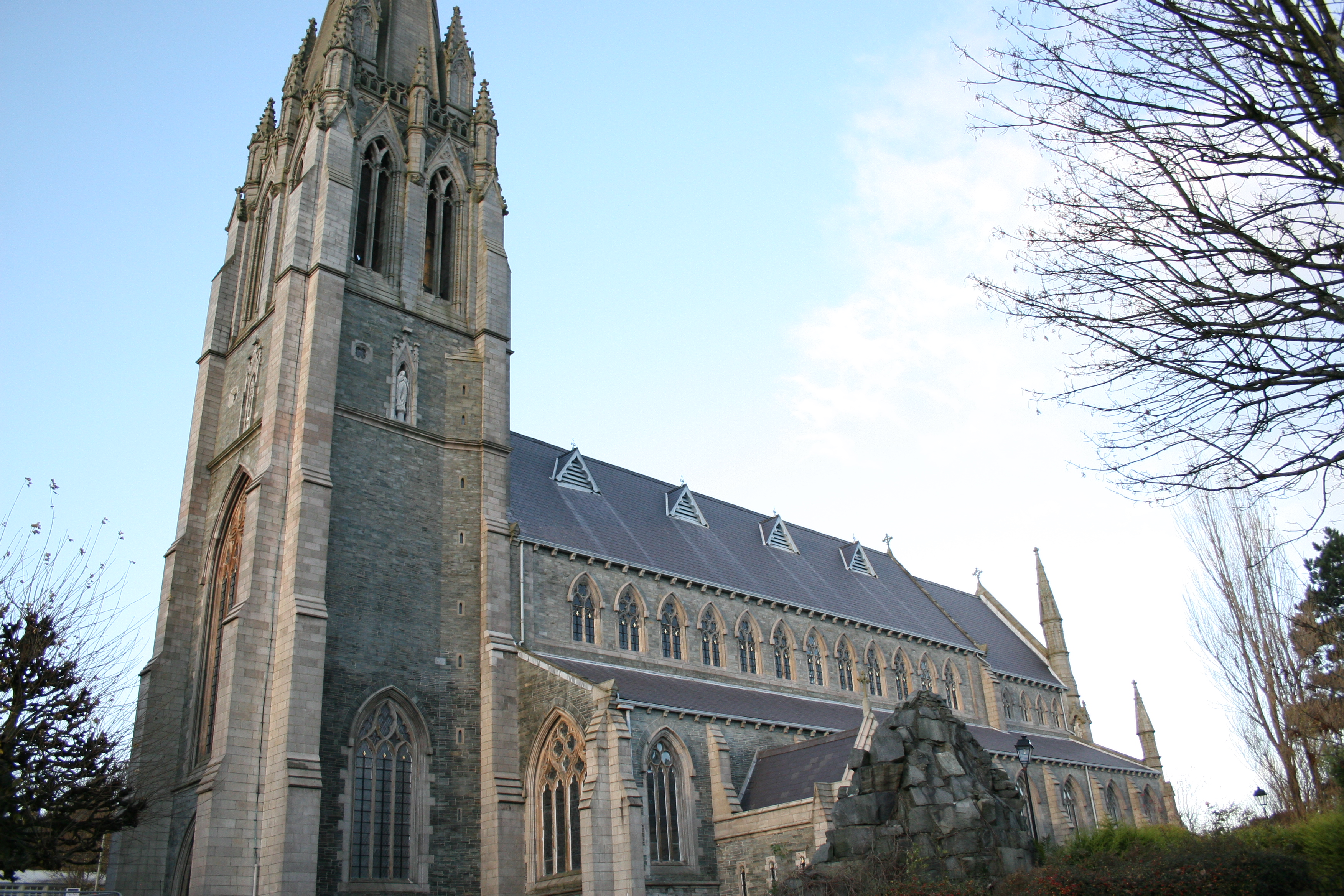 Schedule

Rosary, Adoration, Night Prayer and Benediction

Rosary, Adoration, Night Prayer and Benediction

Rosary, Adoration, Night Prayer and Benediction

Rosary, Adoration, Night Prayer and Benediction

Rosary, Adoration, Night Prayer and Benediction
Watch Videos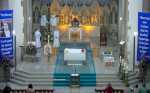 St Thérèse of Liseaux Novena Closing Ceremony 16:30 16-05-2021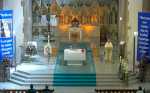 Sunday Mass 12:30 16-05-2021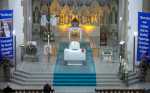 Sunday Mass 07:00 16-05-2021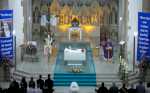 Funeral Mass of John Flood 11:30 15-05-2021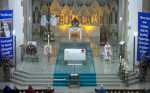 St Thérèse of Liseaux Novena Evening Devotions 19:30 14-05-2021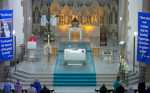 St Thérèse of Liseaux Little Way Mass 10:00 14-05-2021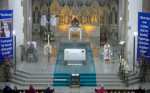 St Thérèse of Liseaux Novena Evening Devotions 19:30 13-05-2021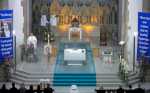 Funderal Mss of Sandra Coyle 11:00 13-05-2021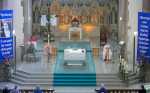 St Thérèse of Liseaux Little Way Mass 10:00 13-05-2021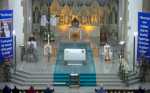 St Thérèse of Liseaux Novena Evening Devotions 19:30 12-05-2021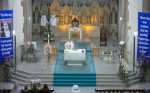 Funeral Mass of Thomas Noble 11:00 12-05-2021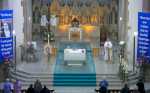 St Thérèse of Liseaux Little Way Mass 10:00 12-05-2021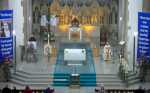 St Thérèse of Liseaux Novena Evening Devotions 19:30 11-05-2021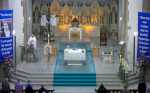 St Thérèse of Liseaux Little Way Mass 10:00 11-05-2021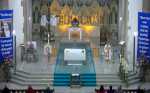 St Thérèse of Liseaux Novena Evening Devotions 19:30 10-05-2021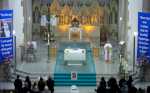 Funeral Mass of Siobhan Meehan 11:00 10-05-2021
St Thérèse of Liseaux Little Way Mass 10:00 10-05-2021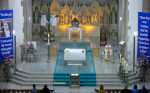 St Thérèse of Liseaux Little Way Opening Ceremony 16:30 09-05-2021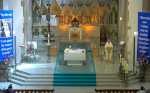 Sunday Mass 12:30 09-05-2021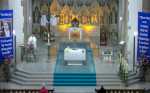 Sunday Mass 07:00 09-05-2021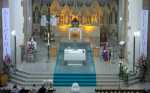 Funeral Mass of Eddie Horner 11:00 03-05-2021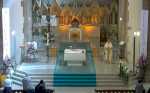 Sunday Mass 12:30 02-05-2021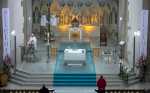 Sunday Mass 07:00 02-05-2021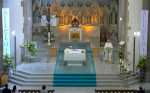 Sunday Mass 12:30 25-04-2021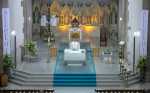 Sunday Mass 07:00 25-04-2021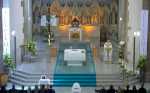 Funeral Mass of Paddy Gallagher 11:00 24-04-2021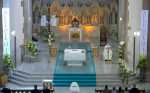 Funeral Mass of Willie Murray 11:00 22-04-2021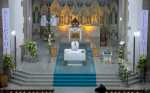 St Dymphna Mass (Promoting Positive Mental Health) 19:30 20-04-2021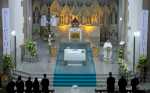 Funeral Mass of Charlie Harkin 11:00 20-04-2021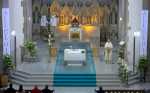 Sunday Mass 12:30 18-04-2021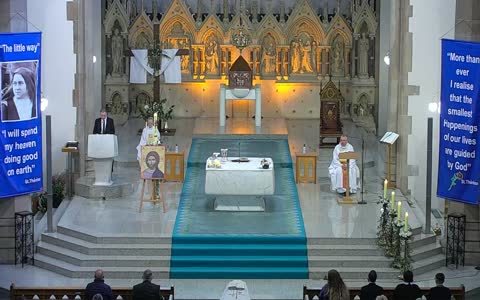 Funeral Mass Patrick Doherty RIP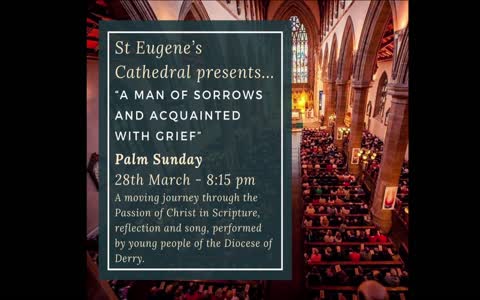 St Eugenes Cathedral Palm Sunday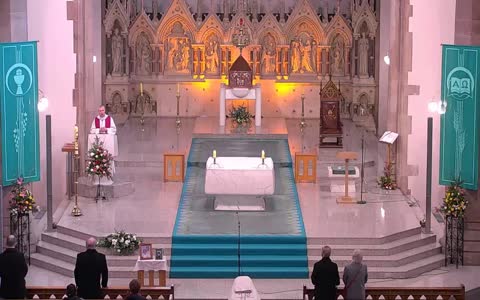 Funeral Mass Bruce Best RIP - 05-02-21