The Pope Video – September 2020
Respect for the planet's resources
Bishop Alan McGuckian
The Joy of the Gospel – Reflection 4 by Bishop Alan McGuckian
Novena Online
The Limerick Novena 2020 – Hope in a time of crisis
Bishop Alan McGuckian
The Joy of the Gospel – April 29th

"CI News was a channel for many really good things that church organisations were doing both in the promotion of faith and in the promotion of justice." read more »
"We chronicled green shoots growing up in the Church. Consistently we have looked at the good that we, Christians, the Church, are doing in Ireland and the world," said CI News editor Susan Gately. read more »
Churches will gain access to a repertoire from top sacred music publishers including The Taizé Community, The Iona Community, Oregon Catholic Press, GIA Publications, Inc., the Royal School of Church Music, Oxford University Press, Hope Publishing, Kevin Mayhew and many more. read more »
God's Gifts.


It's in the silence of the soul

Where peace and wisdom stay,

To guide us through the din and strife,

Confronting us each day.



God placed this gift within us,

With His loving Grace,

Knowing that we need His love,

When trials of life we face.



This strength will gently guide us,

His love will see us through,

Releasing gifts of faith and hope,

To bear, what we must do.



Author: Colette Fedor.
Sep 30 - St Jerome (2) 340-420 priest and doctor of the Church
Summary of St Jerome, Priest, and Doctor of the Church.
Born about 340 at Strido on the Adriatic coast;  baptised in Rome while studying the classics, became a hermit in Syria for a time and was ordained a priest. Later retained as papal secretary by Saint Damasus (11 December) he began work on a new Latin translation of the Bible, known as the Vulgate. Finally settling in Bethlehem where he founded monasteries, he devoted himself to studying the Scriptures, writing, and teaching. Often irascible and intolerant, he is remembered for his asceticism and scholarship and, above all, for his incomparable service to the word of God. 
Jerome
, along with Ambrose, Augustine and Gregory the Great, is     
one of the four Latin Doctors of the Church. A brilliant scripture scholar, a passionate ascetic, a   sarcastic wit and an open friend with women - he makes an intriguing study as a saint.
Patrick Duffy tells his story.
Early life
Jerome was born at the Dalmatian town of Stridon, near modern Ljubljana, Slovenia. His education, begun at home, continued in Rome where he studied grammar, rhetoric and philosophy. He was baptised there in 366. While at Trier in Germany, he felt the attraction to be a monk and for some years was linked to an ascetic elite near his home.
At Antioch in Syria

When the group disbanded, he travelled to the east where he was the guest of Evagrius of Antioch. It was here he had the celebrated nightmare where he found himself facing the judgment seat. On being asked about himself and replying he was a Christian, he heard the reply: mentiris; Ciceronianus es, non Christianus ("You lie; you're a Ciceronian, not a Christian).
At the Council of Constantinople
He then went as a hermit to Chalcis in Syria (375) where he studied Syriac, Greek and Hebrew. He returned to Antioch where he was ordained (378) and engaged in scripture studies and in translating the Ecclesiastical History of Eusebius into Latin. He accompanied the bishop Paulinus to the Council of Constantinople and stayed there to study Scripture under St Gregory Nazianzen.
To Rome as secretary to Pope Damasus
In 382 he accompanied Bishop Paulinus to Rome, where Pope Damasus (366-384) engaged him for three years as his secretary and asked him to make a Latin translation of the Bible.
Jerome was critical of the Roman clergy and of lax monks and nuns. He had a bitter temper and a sarcastic wit, so he made many enemies. He practised asceticism himself and he held classes for a monastic-minded circle of noble Roman widows and virgins, Marcella, Paula and her daughter Eustochium.
To Bethlehem
Not surprisingly, after Pope Damasus's death in 384, a storm of criticism and calumny caused Jerome to leave Rome. Eventually, the summer of 386 found him settled at Bethlehem, where Paula had gone and set up a hostel for pilgrims, a convent for women directed by herself and a monastery for men under Jerome.
Literary output
Jerome lived at Bethlehem - except for brief journeys - until his death. He carried on the literary tasks of bible translation and commentary, as well as controversial theology, ascetical works and letters. His most important work was his translation of the Bible into Latin, which came to be known as the Vulgate and has remained the accepted Latin version up to our own time. (picture above right shows where Jerome , worked on the vulgate and died.)
Death and evaluation
Jerome died in Bethlehem on this day in 420 and was buried under the Church of the Nativity there, close to the graves of Paula and Eustochium. Later his body was translated to the Basilica of St Mary Major's in Rome. Jerome's great gift was scholarship and devotion to the Church. And for this he was made a saint and doctor of the Church. His wicked temper, while not excusable, humanises the passionate ascetic. Like the rest of us, he had faults he couldn't overcome.
Liturgical Readings for: Wednesday, 30th September, 2020
Wednesday of 26th week of Ordinary Time, Year 2
FIRST READING

A reading from the Book of Job         9:1-13. 14-16
How can man be in the right against God?
J
ob spoke to his friends.
Indeed, I know it is as you say:
how can man be in the right against God?
If any were so rash as to challenge him for reasons,
one in a thousand would be more than they could answer.
His heart is wise, and his strength is great:
who then can successfully defy him?
He moves the mountains,
though they do not know it;
he throws them down when he is angry.
He shakes the earth, and moves it from its place,
making all its pillars tremble.
The sun, at his command, forbears to rise,
and on the stars he sets a seal.
He and no other stretched out the skies,
and trampled the Sea's tall waves.
The Bear, Orion too, are of his making,
the Pleiades and the Mansions of the South.
His works are great, beyond all reckoning,
his marvels, past all counting.
Were he to pass me, I should not see him,
nor detect his stealthy movement.
Were he to snatch a prize, who could prevent him,
or dare to say, 'What are you doing?'
How dare I plead my cause, then,
or choose arguments against him?
Suppose I am in the right, what use is my defence?
For he whom I must sue is judge as well.
If he deigned to answer my citation,
could I be sure that he would listen to my voice?
The Word of the Lord.
Responsorial Psalm
         Ps 87
Response 
                             Let my prayer come into your presence! O Lord.
1. I call to you, Lord, all the day long;
to you I stretch out my hands.
Will you work your wonders for the dead?
Will the shades stand and praise you?         Response
2. Will your love be told in the grave'
or your faithfulness among the dead?
Will your wonders be known in the dark
or your justice in the land of oblivion?        Response
3. As for me, Lord, I call to you for help:
in the morning my prayer comes before you.
Lord, why do you reject me?
Why do you hide your face?                          Response
Gospel  Acclamation
           Ps 118: 105
Alleluia, alleluia!
Your word is a lamp for my steps and a light for my path.
Alleluia !
or
                                                  Phil 3: 8. 9
Alleluia, alleluia!
I have accepted the loss of everything, and I look on everything as so much rubbish
if only I can have Christ and be given a place in him.
Alleluia !
GOSPEL 
A reading from the holy Gospel according to  Luke      9:57-62
I will follow you wherever you go.
A
s Jesus and his disciples travelled along they met a man on the road who said to him, 'I will follow you wherever you go'. Jesus answered, 'Foxes have holes and the birds of the air have nests, but the Son of Man has nowhere to lay his head'. Another to whom he said, 'Follow me', replied, 'Let me go and bury my father first'. But he answered, 'Leave the dead to bury their dead; your duty is to go and spread the news of the kingdom of God'.
Another said, 'I will follow you, sir, but first let me go and say good-bye to my people at home'. Jesus said to him, 'Once the hand is laid on the plough, no one who looks back is fit for the kingdom of God'.
The Gospel of the Lord
.
********************
Gospel Reflection   
  Wednesday         Twenty Sixth Week in Ordinary Time   Luke 9:57-62
I
n all of the gospels, the journey of Jesus is also understood as the journey of his disciples. As Jesus had to steel himself to take the path God wanted him to take, those who seek to be his disciples also need something of his steel. This was the message that Jesus was conveying to the three prospective disciples in the gospel reading. In his exchange with these three people, Jesus uses harsh, even shocking, images. He wants to convey that being his disciple is not an easy option. It requires that element of steeliness that Jesus himself had. When Jesus calls the second of the three people to follow him, the man asks to be let go to bury his father first. This seems a very reasonable request. Yet, we probably need to imagine a situation where the father is still alive and well, and the son is asking to continue living at home until his father dies whenever that will be; it could be years into the future. Jesus' reply to this man is rather enigmatic, 'Leave the dead to bury their dead'. Yet, Jesus is clearly emphasizing to this prospective disciple the urgency of responding to his call, 'your duty is to go…'. Jesus is saying to him that now is the time to say 'yes' to his call and not sometime in the distant future. The Lord's call to each of us always has an element of urgency about it. Our response to his call can lack a sense of urgency at times. We can have a good sense of what the Lord is asking of us, but we can be strongly tempted to put off our response. Yet, the call of Jesus to 'go and spread the news of the kingdom of God' is always urgent. Each day, today, we are called to spread the good news of the kingdom of God by making the Lord's love present in a tangible way to those we meet.
________________________________
The scripture readings are taken from 
THE JERUSALEM BIBLE
, published by Darton, Longman and Todd Ltd and used with the permission of the publishers.
http://dltbooks.com/
The Gospel reflection comes from: Weekday Reflections for the Liturgical Year 2017/2018; 
'LET THE WORD OF GOD DWELL IN YOU'
 by 
Martin Hogan,
 published by The Messenger c/f  
www.messenger.ie/bookshop/
________________
Liturgical Readings for: Wednesday, 30th September, 2020
CÉAD LÉACHT

Sliocht as an Leabhar Iób       9:1-12. 14-16
Conas is féidir do dhuine bheith fíréanta os comhair Dé?
L
abhair Iób  lena chairde á rá
Is eol dom go deimhin gurb amhlaidh atá;
Agus conas is féidir do dhuine bheith fíréanta os comhair Dé?
Dá mb'áil leis conspóid a dhéanamh leis
Ní fhéadfadh sé freagra as an míle a thabhairt air.
Is críonna é ó chroí agus is cumhachtach é ó neart.
Cé a thug a dhúshlán riamh gan bheith thíos leis?
Eisean a d'aistrigh na sléibhte gan fhios dóibh;
Agus déanann sé iad a threascairt ina fhraoch.
Eisean a chroitheann an chruinne as a hionad,
Ionas go gcritheann a colúin go léir.
Eisean a thugann ordú don ghrian ionas nach n-éiríonn sí,
Agus a chuireann na réaltaí i bhfolach.
Eisean amháin a leath na spéartha amach,
Agus a shatail ar thonnta na mara.
Eisean a rinne an Camchéachta agus Slat an Rí,
An Treighdín agus Réaltaí Lána an Deiscirt.
Eisean a dhéanann éachtaí thar cuimse
Agus iontais thar áireamh.
Féach! Gabhann sé tharam, agus ní fheicim é;
Gluaiseann sé thar bráid, agus ní thugaim faoi deara é.
Féach! beireann sé creach leis, agus cé dhéanfaidh é a thoirmeasc?
Cé a déarfaidh leis: "Cad tá á dhéanamh agat"?
Ní fhéadfadh fiú dia a fhraoch a chloí
Agus luigh lucht cúnta Ráhab faoina sháil.
Nach lú ná sin fós a d'fhéadfainnse freagra a thabhairt air,
Agus mo bhriathra a roghnú ina aghaidh?
Fág go bhfuilim sa cheart, ní fhéadfainn freagra a thabhairt.
Óir an té a chúisím, is é freisin is breitheamh.
Dá gcuirfinn toghairm air agus go bhfreagródh seisean mé,
Ní chreidim go n-éistfeadh sé le mo bhriathar.
Briathar Dé
.  
Salm le Freagra               Sm 87
Freagra                             Go dtaga mo ghuí ag triall ort, a Thiarna.
1. Bím ag éamh ort gach aon lá, a Thiarna;
is chugat a shínim mo lámha.
An ndéanfaidh tú éachtaí do na mairbh?
an éireoidh na neamhbheo do do mholadh?      Freagra
2. An bhfógrófar do ghrá san uaigh,
nó do dhílseacht i measc na marbh?
An bhfoilseofar d'éachtaí sa dorchacht;
agus d'fhíréantacht i dtír na díchuimhne?          Freagra
3. Is ort a bhím ag éamh, a Thiarna,
is chugat a thagann m'urnaí ar maidin.
Cad chuige duit m'anam a ruaigeadh?
cad fáth a bhfolaíonn tú d'aghaidh orm?             Freagra
SOISCÉAL


Sliocht as an Soiscéal naofa de réir Naomh Lúcas      9:57-62
Leanfaidh mé thú cibé áit a rachaidh tú.
S
an am sin nuair a bhí Íosa agus a deisceabail ag gluaiseacht rompu, dúirt duine éigin sa tslí leis: "Leanfaidh mé thú cibé áit a rachaidh tú." Dúirt Íosa leis: "Tá prochóga ag na sionnaigh agus neadacha ag éanlaith an aeir, ach níl ag Mac an Duine áit ar a leagfadh sé a cheann." Dúirt sé le duine eile: "Lean mise." Ach dúirt seisean: "A Thiarna, bíodh cead agam dul ar dtús agus m'athair a adhlacadh." Dúirt sé leis: "Lig do na mairbh a mairbh a adhlacadh, ach imigh tusa agus craobhscaoil ríocht Dé."
Dúirt duine eile fós: "Leanfaidh mé thú, a Thiarna, ach bíodh cead agam ar dtús slán a fhágáil ag muintir mo thí." Ach dúirt Íosa leis: "Aon duine a bhuaileann a lámh ar an gcéachta agus a fhéachann siar ina dhiaidh, níl sé oiriúnach do ríocht Dé."
Soiscéal Dé
AN BÍOBLA NAOFA
© An Sagart
Liturgical Readings for: Sunday, 4th October, 2020
27th Sunday of Ordinary Time
FIRST READING
 A reading from the book of Isaiah      5:1-7
The vineyard of the Lord God of hosts is the House of Israel.
L
et me sing to my friend
the song of his love for his vineyard.
My friend had a vineyard
on a fertile hillside.
He dug the Soil, cleared it of stones,
and planted choice vines in it.
In the middle he built a tower,
he dug a press there too.
He expected it to yield grapes,
but sour grapes were all that it gave.
And now, inhabitants of Jerusalem
and men of Judah,
I ask you to judge
between my vineyard and me.
What could I have done for my vineyard
that I have not done?
I expected it to yield grapes.
Why did it yield sour grapes instead?
Very well, I will tell you
what I am going to do to my vineyard:
I will take away its hedge for it to be grazed on,
and knock down its wall for it to be trampled on.
I will lay it waste, unpruned, undug;
overgrown by the briar and the thorn.
I will command the clouds to rain no rain on it.
Yes, the vineyard of the Lord god of hosts
is the House of Israel,
and the men of Judah that chosen plant.
He expected justice, but found bloodshed,
integrity, but only a cry of distress.
The Word of the Lord.
Responsorial Psalm
             Ps 79
Response
                               The vineyard of the Lord is the House of Israel
1. You brought a vine out of Egypt;
to plant it, you drove out the nations.
It stretched out its branches to the sea,
to the Great River it stretched out its shoots.       Response
2. Then why have you broken down its walls?
It is plucked by all who pass by.
It is ravaged by the boar of the forest,
devoured by the beasts of the field.                        Response
3. God of hosts, turn again, we implore,
look down from heaven and see.
Visit this vine and protect it,
the vine your right hand has planted.                    Response
4. And we shall never forsake you again:
give us life that we may call upon your name.
God of hosts, bring us back;
let your face shine on us and we shall be saved. Response
SECOND READING
A reading from the letter of St Paul to the Philippians       4:6-9
The God of peace will be with you.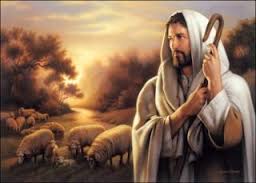 T
here is no need to worry; but if there is anything you need, pray for it, asking God for it with prayer and thanksgiving, and that peace of God, which is so much greater than we can understand, will guard your hearts and your thoughts, in Christ Jesus. Finally, brothers, fill your minds with everything that is true, everything that is noble, everything that is good and pure, everything that we love and honour, and everything that can be thought virtuous or worthy of praise. Keep doing all the things that you learnt from me and have been taught by me and have heard or seen that I do. Then the God of peace will be with you.
The Word of the Lord
Gospel Acclamation             
Jn 15: 15
Alleluia, alleluia!
I call you friends, says the Lord, because I have made known to you
everything I have learnt from my Father.
Alleluia!
Or                                                 
Jn 15: 16
Alleluia, alleluia!
I chose you from the world to go out and to bear fruit,
fruit that will last says the Lord
Alleluia!
GOSPEL
A reading from the holy Gospel according to Matthew      21:33-43
He will lease the vineyard to other tenants.
J
esus said to the chief priests and the elders of the people :
'Listen to another parable. There was a man, a landowner, who planted a vineyard; he fenced it round, dug a winepress in it and built a tower; then he leased it to tenants and went abroad. When vintage time drew near he sent his servants to the tenants to collect his produce. But the tenants seized his servants, thrashed one, killed another and stoned a third. Next he sent some more servants, this time a larger number, and they dealt with them in the same way. Finally he sent his son to them. "They will respect my son" he said. But when the tenants saw the son, they said to each other, "This is the heir. Come on, let us kill him and take over his inheritance." So they seized him and threw him out of the vineyard and killed him. Now when the owner of the vineyard comes, what will he do to those tenants?' They answered, 'He will bring those wretches to a wretched end and lease the vineyard to other tenants who will deliver the produce to him when the season arrives'.
Jesus said to them,
'Have you never read in the scriptures:
It was the stone rejected by the builders
that became the keystone.
This was the Lord's doing
and it is wonderful to see?
I tell you, then, that the kingdom of God will be taken from you and given to a people who will produce its fruit.'
The Gospel of the Lord
.

Taken from THE JERUSALEM BIBLE, published and copyright 1966, 1967 and 1968 by Darton, Longman and Todd Ltd and Doubleday, a division of Random House Inc, and used by permission of the publishers.
Liturgical Readings for: Sunday, 4th October, 2020
AN CHÉAD LÉACHT
Sliocht as leabhar Íseáia     5:1-7
Óir, fíonghort Thiarna na slua, is é teaghlach Iosrael é.
C
anaim thar ceann mo chara duan a ghrá dá fhíonghort.
Bhí fíonghort ag mo chara
ar chnocán torthúil.
Rinne sé a romhar agus a ghlanadh ó chlocha,
agus chuir sé togha na bhfíniúnacha ann,
thóg sé túr faire ina lár,
agus thochail cantaoir ann leis.
Agus bhí sé ag dréim le caora fíona uaidh,
ach thug sé fiachaora dó.
Agus anois, a phobal Iarúsailéim agus a mhuintir Iúdá,
tugaigí breithiúnas
idir mé féin agus an fíonghort seo liom.
Cad a d'fhéadfainn a dhéanamh ar son m'fhíonghoirt
nach bhfuil déanta agam?
Bhí mé ag dréim le caora fíona.
Cén fáth na fiachaora amháin?
Tá, cuirfidh mé in iúl daoibh anois
cad tá mé chun a dhéanamh le m'fhíonghort:
an claí a bhaint as chun go mbeidh sé ina fhéarach,
an balla a leagan chun go satlófar air.
Déanfar slad air, agus beidh sé gan bearradh gan saothrú,
agus sceacha agus driseacha ag fás air. Crosfaidh mé ar na néalta
an fhearthainn a fhearadh air.
Óir, fíonghort Thiarna na slua,
is é teaghlach Iosrael é,
agus is iad muintir Iúdá an planda is rogha leis ann.
Bhí sé ag dréim le riar ceart agus seo fuilbheart,
le fíréantacht agus seo caoi léanmhar.
Briathar Dé.
Salm le Freagra                 
Sm 79
Freagra                               
Fíonghort an Tiarna, is é teaglach Isráél é.
1. Thug tú fíniúin amach as an Éigipt;
dhíbir tú na ciníocha agus chuir tú í.
Shín sí a craobhacha go dtí an mhuir
agus a bachlóga go dtí an Abhainn.                                 Freagra
2. Cad chuige ar mhill tú a ballaí
chun go stoitheadh gach duine a ghabhann thar bráid í ?
Creachann torc fiáin na coille í
alpann beithígh an machaire í.                                          Freagra
3. Cas ar ais, a Dhia na Slua.
Breathnaigh anuas ó neamh agus féach.
Tabhair cuairt ár an bhfíniúin a chuir tú féin.
Caomhnaigh an stoc a phlandaigh do dheaslámh féin. Freagra
4. Ní thréigfimid thú go brách ansin:
tabhair dúinn an bheatha agus mórfaimid d'ainm.
A Thiarna, a Dhia na Slua, cuir ar ais sinn.
Taispeáin do ghnúis ghrianmhar dúinn dár saoradh.    Freagra
AN DARA LÉACHT
Sliocht litir N.Pól chuig na Filipigh           4:6-9
Beidh Dia na síochána faraibh.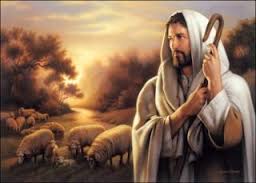 A
bhráithre, ná bígí imníoch faoi rud ar bith ach cibé ní atá in easnamh oraibh cuirigí in iúl do Dhia é le hurnaí agus guí agus buíochas buan. Agus sa tslí sin beidh síocháin Dé atá os cionn ár dtuisceana ag gardáil bhur gcroí agus bhur smaointe in Íosa Críost. Mar fhocal scoir, a bhráithre, bíodh bhur n-aire ar an rud fíor, ar an rud uasal, ar an rud cóir, ar an rud naofa, ar an rud measúil, ar an rud creidiúnach, ar an rud atá suáilceach inmholta. Má chuireann sibh i bhfeidhm an teagasc a mhúin mé daoibh agus a ghlac sibh uaim agus na nithe a chuala sibh nó a chonaic sibh mé a dhéanamh, beidh Dia na síochána faraibh.
Briathar Dé.
Alleluia Véarsa
            Eo 15: 15
Alleluia, alleluia!
Sibhse mo chairde, a deir an Tiarna, ach thug mé cairde oraibh,
óir gach a gcuala ó m'Athair.
Alleluia!      
SOISCÉAL
Sliocht as an Soiscéal naofa de réir Naomh Matha           21:33-43
mBainfear ríocht Dé díbhse agus go dtabharfar do phobal í a thabharfaidh uathu a toradh.
S
an am sin dúirt Íosa le huachtaráin ne sagart agus le seanóir an phobail:
"Éistigí le parabal eile: Bhí an fear tí seo ann a rinne fíonghort a phlandáil, fál a chur ina thimpeall, cantaoir a thochailt ann, agus túr a thógáil; chuir ar cíos ansin chun curadóirí é agus chuaigh ar an gcoigríoch. Nuair a bhí séasúr na dtorthaí ann, chuir sé a chuid seirbhíseach uaidh go dtí na curadóirí chun toradh an fhíonghoirt a fháil. Ach rug na curadóirí ar na seirbhísigh, thug siad bualadh do dhuine acu, mharaigh duine eile, chloch duine eile. Ansin chuir sé seirbhísigh eile uaidh ba líonmhaire ná iad siúd, ach ba é an cor céanna a thug siad dóibh sin. Sa deireadh, chuir sé chucu a mhac, mar dúirt sé leis féin: 'Tabharfaidh siad ómós do mo mhac.' Ach nuair a chonaic na curadóirí an mac, dúirt siad le chéile: 'Is é seo an t-oidhre; seo, maraímis é, agus bíodh a oidhreacht againn féin,' agus rug siad air, thiomáin siad amach as an bhfíonghort é agus mharaigh é. Dá bhrí sin, nuair a thiocfaidh máistir an fhíonghoirt, cad a dhéanfaidh sé leis na curadóirí úd?" Dúirt siad leis: "Tabharfaidh sé drochíde do na daoine mallaithe sin agus cuirfidh an fíonghort ar cíos chun curadóirí eile a thabharfaidh na torthaí dó ina séasúr féin."
Dúirt Íosa leo: "Nár léigh sibh riamh sna scrioptúir:
' An chloch dár dhiúltaigh na saoir,
rinneadh di ceann an chúinne;
obair an Tiarna é seo
agus is iontach inár súile é'?
"Sin an fáth a ndeirim libh go mbainfear ríocht Dé díbhse agus go dtabharfar do phobal í a thabharfaidh uathu a toradh.
Soiscéal Dé
AN BÍOBLA NAOFA
© An Sagart