Our Lady of Lourdes, New Milton
15 Mount Avenue, New Milton, Hampshire BH25 6NT
WELCOME TO OUR LIVE VIDEO STREAM. 
WE HOPE YOU ENJOY JOINING US IN OUR WORSHIP, IF YOU HAVE ANY COMMENTS OR FEEDBACK PLEASE EMAIL OUR PARISH [email protected]
PLEASE SCROLL DOWN FOR THE MASS SCHEDULE.
YOU MAY WISH TO VISIT OUR PARISH WEB PAGE:
https://www.nfwp.org.uk/the-history-of-our-lady-of-lourdes/
FROM HERE YOU CAN FIND LINKS TO A BRIEF HISTORY OF OUR CHURCH AND NEW MILTON, THE DAILY READINGS AND OUR NEWSLETTER.
THERE IS ALSO A DONATE BUTTON WHERE YOU CAN MAKE A CONTRIBUTION TO HELP SUPPORT THE RUNNING OF OUR PARISH, YOUR GENEROSITY IS GREATLY APPRECIATED.
NEXT LIVE SERVICE

Watch Videos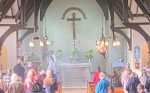 Sunday Mass 10:00 05-02-2023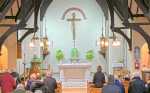 Vigil Mass of Sunday 18:00 04-02-2023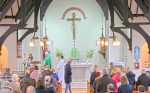 Sunday Mass 10:00 29-01-2023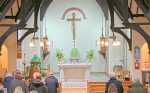 Vigil Mass of Sunday 18:00 28-01-2023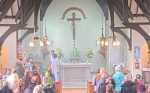 Sunday Mass 10:00 22-01-2023
Vigil Mass of Sunday 18:00 21-01-2023
Sunday Mass 10:00 15-01-2023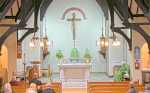 Vigil Mass of Sunday 18:00 14-01-2023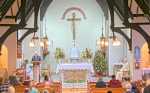 Sunday Mass 10:00 08-01-2023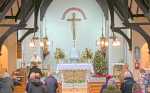 Vigil Mass of Sunday 18:00 07-01-2023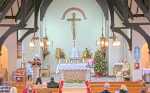 Sunday Mass 10:00 01-01-2023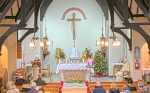 Vigil Mass of Sunday 18:00 31-12-2022

Mass of Christmas 10:00 25-12-2022

Carol Service & Vigil Mass of Christmas 19:30 24-12-2022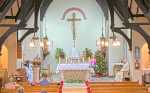 Children's Mass of Christmas 17:00 24-12-2022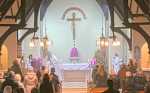 Sunday Mass 10:00 18-12-2022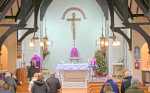 Vigil Mass of Sunday 18:00 17-12-2022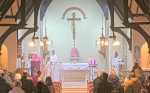 Sunday Mass 10:00 11-12-2022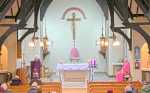 Vigil Mass of Sunday 18:00 10-12-2022

Sunday Mass 10:00 04-12-2022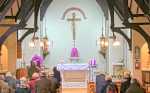 Vigil Mass of Sunday 18:00 03-12-2022

Sunday Mass 10:00 27-11-2022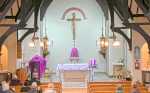 Vigil Mass of Sunday 18:00 26-11-2022

Sunday Mass 10:00 20-11-2022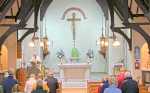 Vigil Mass of Sunday 18:00 19-11-2022

Sunday Mass 10:00 13-11-2022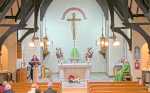 Vigil Mass of Sunday 18:00 12-11-2022

Sunday Mass 10:00 06-11-2022

Sunday Mass 10:00 30-10-2022

Sunday Mass 10:00 23-10-2022