Our Lady of Lourdes, New Milton
15 Mount Avenue, New Milton, Hampshire BH25 6NT
MASS ATTENDANCE IS ONCE AGAIN PERMITTED SUBJECT TO OBSERVATION OF COVID REGULATIONS, SEE BELOW FOR THE MASS SCHEDULE.
MASS PLACES MUST BE PRE-BOOKED USING THE TOOL ON OUR PARISH WEB PAGE.
OUR PARISH WEB PAGE IS AT HTTPS://WWW.NFWP.ORG.UK/OUR-LADY-OF-LOURDES-NEW-MILTON/.    IT HAS A BRIEF HISTORY OF OUR CHURCH AND NEW MILTON & A DONATE BUTTON SHOULD YOU WISH TO MAKE A DONATION TO HELP SUPPORT THE RUNNING OF OUR PARISH.
WE SAY THE PRAYER FOR THE RENEWAL OF OUR DIOCESE AT THE END OF EACH MASS FOLLOWED BY THE PRAYER TO SAINT MICHAEL THE ARCHANGEL, BOTH PRAYERS CAN BE FOUND AT THE END OF THE HISTORY DOCUMENT ON THE PARISH WEB PAGE.
WE HOPE YOU ENJOY JOINING IN OUR WORSHIP, IF YOU HAVE ANY COMMENTS OR FEEDBACK PLEASE EMAIL OUR PARISH ON [email protected]
NEXT LIVE SERVICE

- Adoration (Exposition of the Blessed Sacrament and Silent...
Schedule

Adoration (Exposition of the Blessed Sacrament and Silent Prayers)

Adoration (Exposition of the Blessed Sacrament and Silent Prayers)

Adoration (Exposition of the Blessed Sacrament and Silent Prayers)

Adoration (Exposition of the Blessed Sacrament and Silent Prayers)

Divine Mercy Chaplet with the veneration of the relics of St S. Faustina
Watch Videos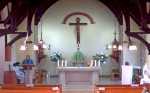 Sunday Mass 10:00 24-01-2021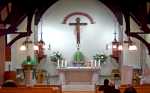 Sunday Mass 08:00 24-01-2021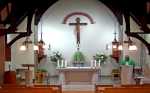 Sunday Vigil 18:00 23-01-2021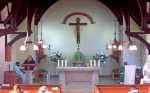 Sunday Mass 10:00 17-01-2021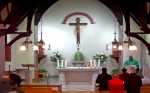 Sunday Mass 08:00 17-01-2021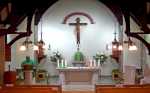 Sunday Vigil 18:00 16-01-2021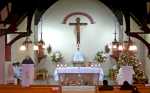 Sunday Mass 10:00 10-01-2021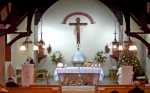 Sunday Mass 08:00 10-01-2021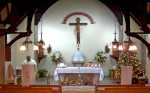 Sunday Vigil 18:00 09-01-2021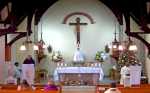 Sunday Mass 10:00 03-01-2021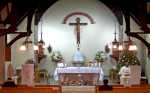 Sunday Mass 08:00 03-01-2021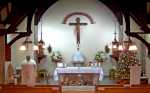 Sunday Vigil 18:00 02-01-2021

The Wedding Mass of Amy Yu and Emile Bodagh at 12:30 12:15 28-12-2020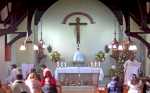 Sunday Mass 10:00 27-12-2020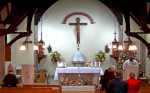 Sunday Mass 08:00 27-12-2020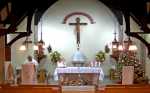 Sunday Vigil 18:00 26-12-2020

Holy Mass of the Nativity of the Lord 10:00 25-12-2020

Holy Mass of the Nativity of the Lord 08:00 25-12-2020

Vigil Mass of the Nativity of the Lord 20:00 24-12-2020

Vigil Mass of the Nativity of the Lord 18:00 24-12-2020

Children's Vigil Mass of the Nativity of the Lord 16:00 24-12-2020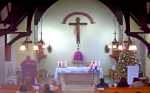 Sunday Mass 10:00 20-12-2020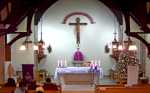 Sunday Mass 08:00 20-12-2020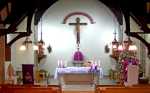 Sunday Vigil 18:00 19-12-2020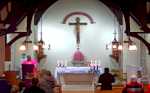 Sunday Mass 10:00 13-12-2020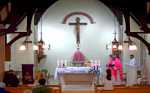 Sunday Mass 08:00 13-12-2020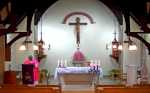 Sunday Vigil 18:00 12-12-2020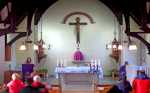 Sunday Mass 10:00 06-12-2020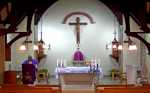 Sunday Vigil 18:00 05-12-2020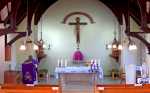 Sunday Mass 10:00 29-11-2020