Our Lady of Lourdes, New Milton
15 Mount Avenue, New Milton, Hampshire BH25 6NT
MASS ATTENDANCE IS BEGINNING TO RETURN TO NORMAL FOLLOWING RELAXATION OF COVID RESTRICTIONS.
IT IS NO LONGER NECESSARY TO PRE-BOOK FOR ANY MASS AND THE WEARING OF FACE MASKS IS NOT OBLIGATORY IN CHURCH.
HOWEVER IF YOU WISH TO WEAR A FACE MASK FOR YOUR OWN PROTECTION YOU ARE WELCOME TO DO SO AND 'PLEASE LEAVE A SPACE' NOTICES ARE AVAILABLE FOR YOU TO USE IF YOU ARE CONCERNED ABOUT SOCIAL DISTANCING.
SEE BELOW FOR THE MASS SCHEDULE.
YOU MAY WISH TO VISIT OUR PARISH WEB PAGE HTTPS://WWW.NFWP.ORG.UK/OUR-LADY-OF-LOURDES-NEW-MILTON/.
HERE YOU CAN FIND LINKS TO A BRIEF HISTORY OF OUR CHURCH AND NEW MILTON, THE DAILY READINGS AND OUR NEWSLETTER.
THERE IS ALSO A DONATE BUTTON WHERE YOU CAN MAKE A CONTRIBUTION TO HELP SUPPORT THE RUNNING OF OUR PARISH.
THE PRAYER FOR THE RENEWAL OF OUR DIOCESE AND THE PRAYER TO SAINT MICHAEL THE ARCHANGEL, SAID AT THE END OF EACH MASS, ARE PRINTED AT THE END OF THE HISTORY SECTION.
 WE HOPE YOU ENJOY JOINING US IN OUR WORSHIP, IF YOU HAVE ANY COMMENTS OR FEEDBACK PLEASE EMAIL OUR PARISH [email protected]
NEXT LIVE SERVICE

- Adoration (Exposition of the Blessed Sacrament and Silent...
Schedule

Adoration (Exposition of the Blessed Sacrament and Silent Prayers)

Adoration (Exposition of the Blessed Sacrament and Silent Prayers)

Adoration (Exposition of the Blessed Sacrament and Silent Prayers)

Requiem Mass of Bernard Faulkner

Adoration (Exposition of the Blessed Sacrament and Silent Prayers)

Divine Mercy Chaplet with the veneration of the relics of St S. Faustina
Watch Videos

Sunday Mass 10:00 24-10-2021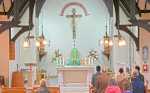 Sunday Mass 08:00 24-10-2021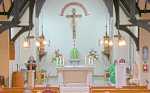 Sunday Vigil 18:00 23-10-2021

Requiem Mass of Bernard Faulkner 12:30 22-10-2021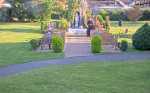 Sunday Mass - At Our Lady's Grotto (Weather Permitting) 16:00 17-10-2021

Sunday Mass 10:00 17-10-2021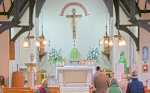 Sunday Mass 08:00 17-10-2021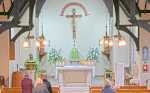 Sunday Vigil 18:00 16-10-2021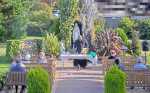 Sunday Mass - At Our Lady's Grotto (Weather Permitting) 16:00 10-10-2021

Sunday Mass 10:00 10-10-2021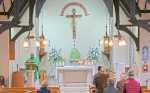 Sunday Mass 08:00 10-10-2021
Sunday Vigil 18:00 09-10-2021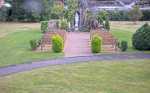 Sunday Mass - At Our Lady's Grotto (Weather Permitting) 16:00 03-10-2021

Sunday Mass 10:00 03-10-2021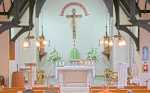 Sunday Mass 08:00 03-10-2021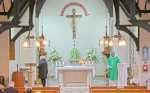 Sunday Vigil 18:00 02-10-2021

Sunday Mass 10:00 26-09-2021

Sunday Mass 08:00 26-09-2021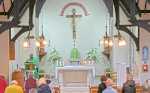 Sunday Vigil 18:00 25-09-2021
Sunday Mass at Our Lady's Grotto - Weather Permitting 16:00 19-09-2021

Sunday Mass 10:00 19-09-2021

Sunday Mass 08:00 19-09-2021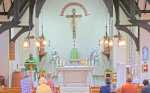 Sunday Vigil 18:00 18-09-2021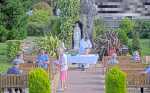 Sunday Mass at Our Lady's Grotto - Weather Permitting 16:00 12-09-2021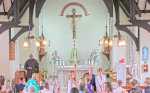 Baptism of Ophelia Louise Pepplar 12:30 12-09-2021

Sunday Mass 10:00 12-09-2021

Sunday Mass 08:00 12-09-2021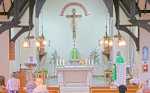 Sunday Vigil 18:00 11-09-2021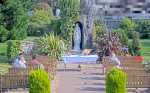 Sunday Mass at Our Lady's Grotto - Weather Permitting 16:00 05-09-2021
Sunday Mass 10:00 05-09-2021