Our Lady of Lourdes, New Milton
15 Mount Avenue, New Milton, Hampshire BH25 6NT
NO MASSES IN CHURCH UNTIL FURTHER NOTICE.
A POTENTIALLY DANGEROUS STRUCTURAL ISSUE  HAS BEEN DISCOVERED WITH THE FAÇADE OF OUR CHURCH AND WE ARE OBLIGED TO CEASE USING THE CHURCH UNTIL WE'VE RECEIVED PROFESSIONAL ADVICE.
UNTIL FURTHER NOTICE MASSES WILL BE HELD  IN THE CHURCH HALL OR PERHAPS THE GROTTO, WEATHER PERMITTING.
WHEN MASSES ARE STREAMED FROM THE HALL THEY WILL BE AVAILABLE ON

THE NEW 'HALL' TAB.
WEEKDAY HALL MASSES WILL BE AT 12:00, PLEASE SEE THE NEWSLETTER FOR THE FULL AMENDED SCHEDULE.
YOU MAY WISH TO VISIT OUR PARISH WEB PAGE:
https://www.nfwp.org.uk/the-history-of-our-lady-of-lourdes/
FROM HERE YOU CAN FIND LINKS TO A BRIEF HISTORY OF OUR CHURCH AND NEW MILTON, THE DAILY READINGS AND OUR NEWSLETTER.
THERE IS ALSO A DONATE BUTTON WHERE YOU CAN MAKE A CONTRIBUTION TO HELP SUPPORT THE RUNNING OF OUR PARISH, YOUR GENEROSITY IS GREATLY APPRECIATED.
Watch Videos

Holy Mass 10:00 04-06-2023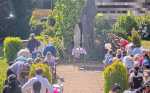 Holy Mass - At Our Lady's Grotto 10:00 28-05-2023

Holy Mass 10:00 28-05-2023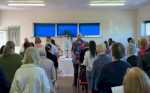 Holy Mass 10:00 21-05-2023

Holy Mass 10:00 21-05-2023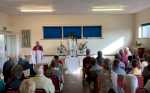 Vigil Mass 18:00 20-05-2023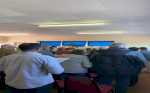 Holy Mass - In The Hall 10:00 14-05-2023

Holy Mass 10:00 14-05-2023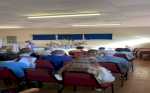 Vigil Mass of Sunday - In the Hall 18:00 13-05-2023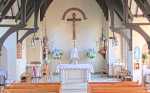 Vigil Mass of Sunday 18:00 13-05-2023

Holy Mass 10:00 07-05-2023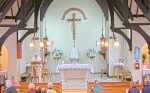 Vigil Mass of Sunday 18:00 06-05-2023

Holy Mass 10:00 30-04-2023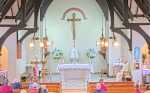 Vigil Mass of Sunday 18:00 29-04-2023

Holy Mass 10:00 23-04-2023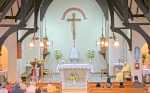 Vigil Mass of Sunday 18:00 22-04-2023

Holy Mass 10:00 16-04-2023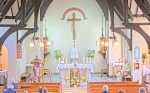 Vigil Mass of Sunday 18:00 15-04-2023

Easter Sunday Mass 10:00 09-04-2023

Easter Vigil Mass 19:30 08-04-2023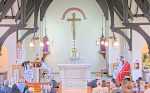 Celebration of The Lord's Passion 15:00 07-04-2023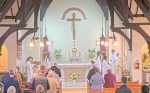 Mass of The Lord's Supper 19:00 06-04-2023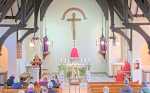 Vigil Mass of Sunday 18:00 01-04-2023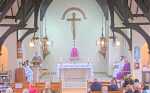 Sunday Mass 10:00 26-03-2023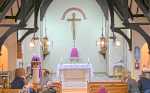 Vigil Mass of Sunday 18:00 25-03-2023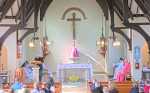 Sunday Mass 10:00 19-03-2023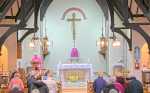 Vigil Mass of Sunday 18:00 18-03-2023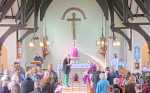 Sunday Mass 10:00 12-03-2023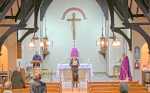 Vigil Mass of Sunday 18:00 11-03-2023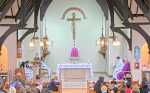 Sunday Mass 10:00 05-03-2023