St John XXIII Parish, the Catholic Churches in Washington and Penshaw
Parish Office, Our Blessed Lady Immaculate, Village Lane, Washington NE38 7HS
Parish Clergy: Fr Mark Millward, Fr Jim O'Keefe and Fr Martin Wheaton.
Deacons: Chas Ferguson, Tony Joy, Peter Lavery and Frank O'Neill
We are using two cameras in the four churches in our parish. If the streaming service is not available on Camera 1 try Camera 2 and vice versa.
NEXT LIVE SERVICE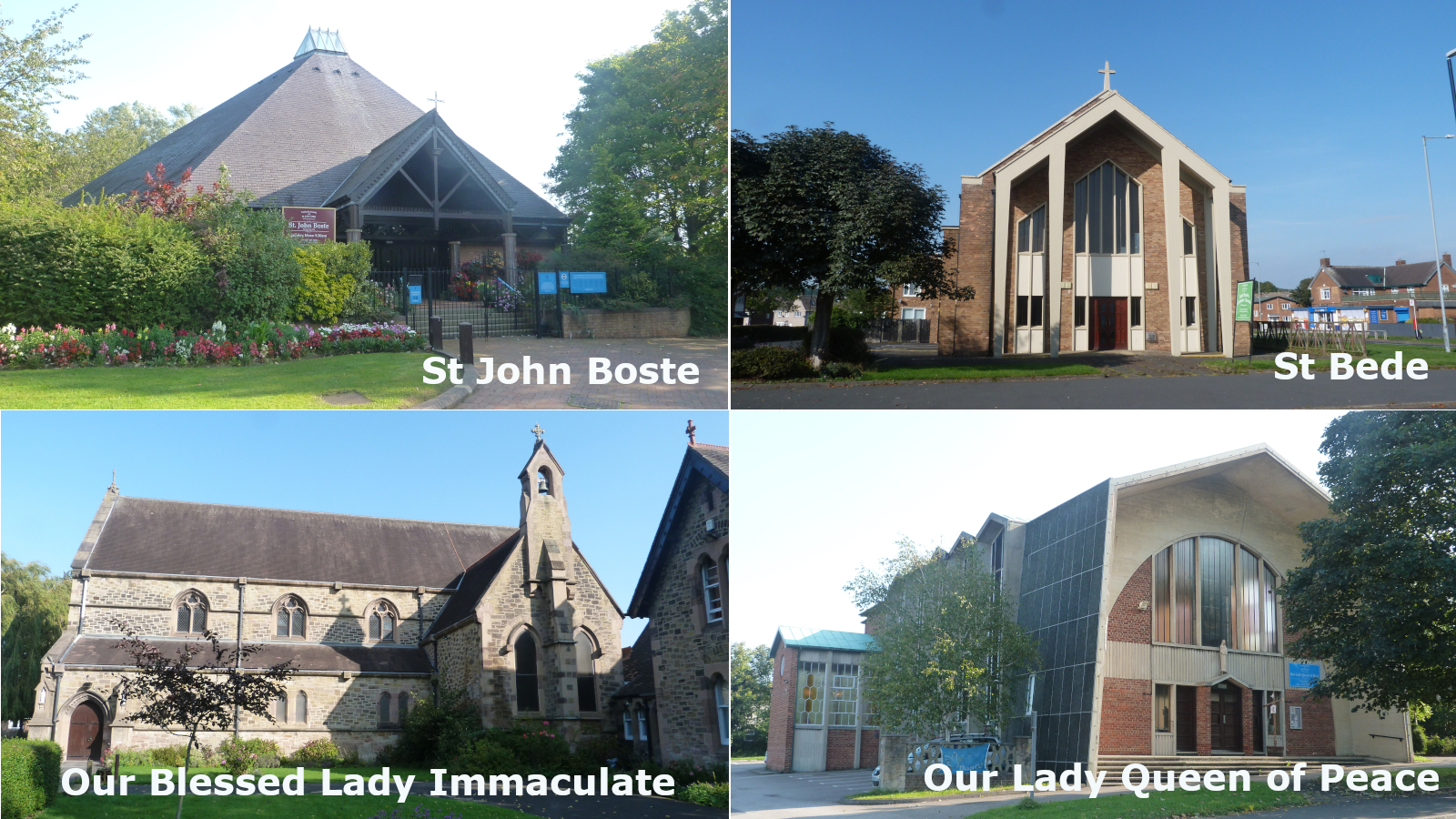 - Mass from Our Lady Queen of Peace - Camera 1
Schedule

Mass from Our Lady Queen of Peace - Camera 1

Mass from Our Blessed Lady Immaculate - Camera 2

Mass from St Bede's Church - Camera 2

Mass from Our Lady Queen of Peace - Camera 1

Mass from St John Boste Church - Camera 2

Mass from St Joseph's Church - Camera 2

Mass from Our Lady Queen of Peace - Camera 1