Southampton - Immaculate Conception Church, Portswood
Immaculate Conception Church, 346 Portswood Road, Southampton SO17 3SB
TEMPORARY TELEPHONE NUMBER:  023 80360379.
Please note that our telephone number is currently out of order.  We hope this will be resolved early next week.  In the meantime, if you need to contact us by phone please call the above number.
ALL MUSIC PLAYED IN OUR SERVICES is subject to copyright and is used with kind permission, specifically given during this time when churches are not fully open, from the Taize Community and from Oregan Catholic Press under OneLicence 632396.  All rights reserved.
NEXT LIVE SERVICE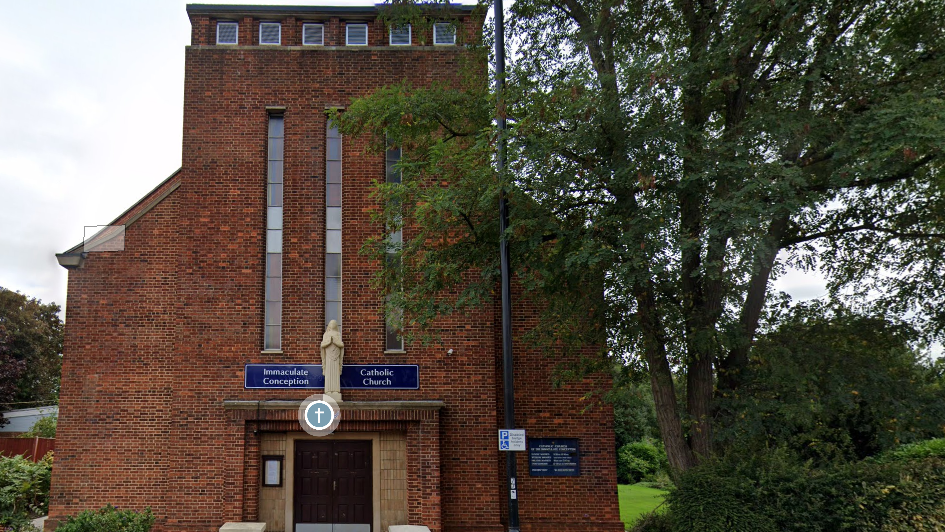 Watch Videos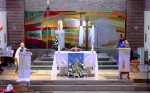 Saturday Morning Mass 09:55 15-05-2021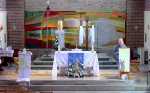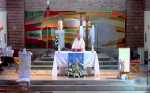 Friday Mass 09:55 14-05-2021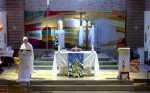 Ascension Day Evening Mass 19:25 13-05-2021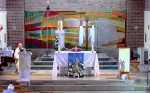 Ascension day Morning Mass 09:55 13-05-2021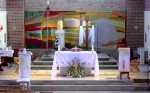 Wednesday Mass 09:55 12-05-2021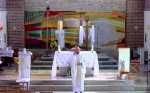 Tuesday Mass 09:55 11-05-2021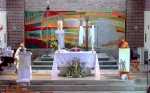 Sunday Morning Mass 09:55 09-05-2021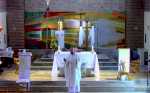 Saturday Morning Mass 09:55 08-05-2021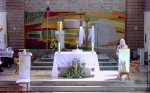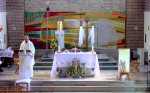 Sunday Morning Mass 09:55 02-05-2021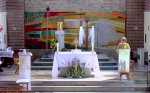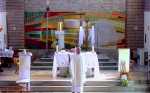 Sunday Morning Mass 09:55 25-04-2021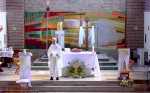 Sunday Morning Mass 09:55 18-04-2021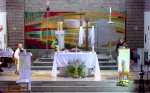 Sunday Morning Mass 09:55 11-04-2021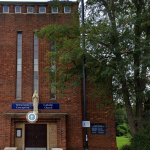 Easter Vigil Mass 19:55 03-04-2021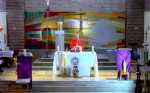 Sunday Morning Mass 09:55 28-03-2021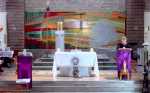 Rosary, The Joyful Mysteries, 26-03-2021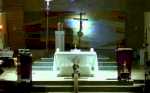 Lent Talk (followed by Zoom discussion) 19:30 23-03-2021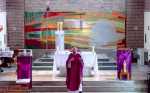 Sunday Morning Mass 09:55 21-03-2021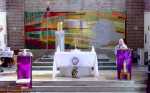 Rosary, The Glorious Mysteries,19-03-2021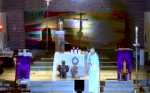 Lent Talk (followed by Zoom discussion) 19:30 16-03-2021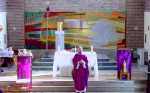 Sunday Morning Mass 09:55 14-03-2021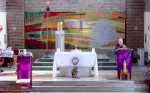 Rosary, The Sorrowful Mysteries, 12-03-2021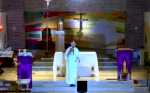 Lent Talk (followed by Zoom discussion) 19:30 09-03-2021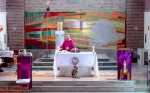 Sunday Morning Mass 09:55 07-03-2021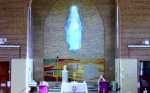 Rosary - The Luminous Mysteries, 05-03-2021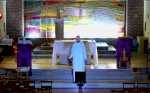 Lent Talk (followed by Zoom discussion) 19:30 02-03-2021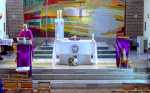 Sunday Morning Mass 09:55 28-02-2021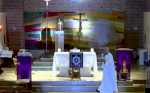 Lent Talk (followed by Zoom discussion) 19:30 23-02-2021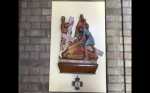 Stations of the Cross, Lent 2021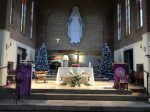 Carol Service, Christmas Eve 2020