St Catherine's Dominican, Newry
33 Dominic Street, Newry BT35 8BN
"SOMETHING WHICH HAS EXISTED FROM THE BEGINNING, WHICH WE HAVE HEARD, WHICH WE HAVE SEEN WITH OUR OWN EYES, WHICH WE HAVE WATCHED AND TOUCHED WITH OUR OWN HANDS, THE WORD WHO IS LIFE: THIS IS OUR SUBJECT."
Donations
If you wish to make a
donation
or
offering
, please visit the donation page on our website (
NewryDominican.com/donate
) or with Donorbox, our donation provider (
donorbox.org/NewryDominican
). Thank you for your support and generosity.
Recordings
As a courtesy, we may be able to provide
recordings
of the webcam when this is requested at least 48 hours in advance of the event using the email address above. Webcam recordings are available for a limited time, after which time they are automatically deleted. Please download recordings as soon as possible after the event.
NEXT LIVE SERVICE

Schedule

Early Morning Mass: Monday - Saturday

Mid-Morning Mass: Monday - Saturday

Evening Mass: Monday - Saturday

Early Morning Mass: Monday - Saturday

Mid-Morning Mass: Monday - Saturday

Evening Mass: Monday - Saturday

Early Morning Mass: Monday - Saturday

Mid-Morning Mass: Monday - Saturday

Evening Mass: Monday - Saturday

Early Morning Mass: Monday - Saturday

Mid-Morning Mass: Monday - Saturday

Evening Mass: Monday - Saturday

Early Morning Mass: Monday - Saturday

Mid-Morning Mass: Monday - Saturday

Evening Mass: Monday - Saturday

Early Morning Mass: Monday - Saturday

Mid-Morning Mass: Monday - Saturday

Evening Mass: Monday - Saturday

First Early Morning Mass: Sunday

Second Early Morning Mass: Sunday
Watch Videos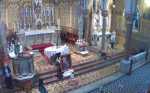 Mid-Morning Mass: Sunday 11:00 09-08-2020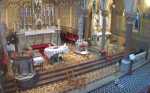 Funeral of Eamon Morgan 12:30 06-08-2020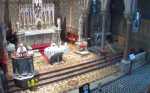 Healing Mass - Anointing of the Sick 19:30 03-08-2020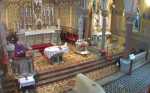 Funeral Pascal Daly 12:30 03-08-2020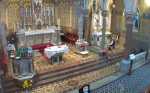 Mid-Morning Mass: Sunday 11:00 02-08-2020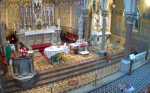 Mid-Morning Mass: Sunday 11:00 26-07-2020

Funeral Robert Pentony 12:30 22-07-2020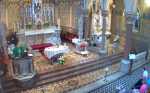 Mid-Morning Mass: Sunday 11:00 19-07-2020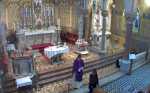 Maureen Byrne Funeral Mass 12:25 16-07-2020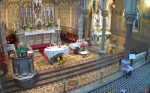 Mid-Morning Mass: Sunday 11:00 12-07-2020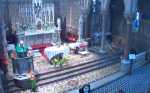 Healing Mass - Anointing of the Sick 19:30 06-07-2020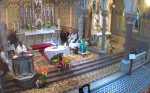 Golden Jubilee Mass | Fr Pat Tumilty OP 12:15 05-07-2020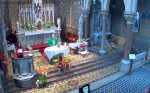 Mid-Morning Mass: Sunday 11:00 05-07-2020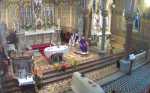 Funeral Daly 12:30 03-07-2020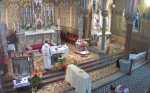 Funeral Susan Collins 12:30 30-06-2020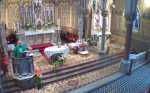 Mid-Morning Mass: Sunday 11:00 28-06-2020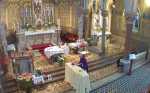 Eddie Loye 12:30 24-06-2020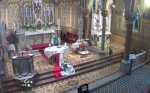 Mid-Morning Mass: Sunday 11:00 21-06-2020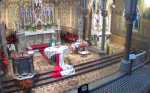 Evening Mass: Monday - Saturday 19:30 16-06-2020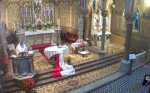 Mid-Day Mass: Sunday 12:15 14-06-2020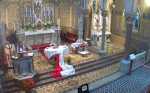 Mid-Morning Mass: Sunday 11:00 14-06-2020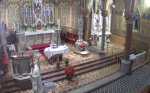 Funeral Linda Campbell 12:30 12-06-2020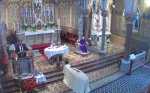 Funeral Michael Crilly 12:30 11-06-2020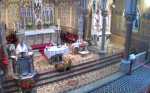 Mid-Morning Mass: Sunday 11:00 07-06-2020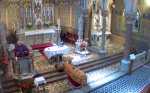 Funeral John Mc cartan 12:30 05-06-2020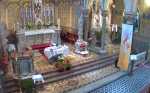 Funeral Mass of Jennifer Cole 12:25 02-06-2020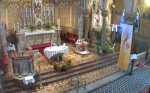 Funeral Mass Nora Mathers 15:00 25-05-2020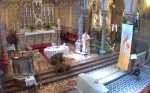 Funeral mass Pat Mallon R.I.P 13:30 24-05-2020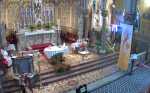 Mid-Day Mass: Sunday 12:15 24-05-2020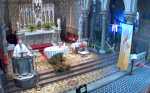 Mid-Morning Mass: Sunday 11:00 24-05-2020