St. Catherine's Dominican, Newry
"Something which has existed from the beginning, which we have heard, which we have seen with our own eyes, which we have watched and touched with our own hands, the Word who is life: this is our subject."
Fax
33a Dominic Street, Newry, BT35 8BN
Requesting recordings: The webcam service is provided to allow people who cannot attend church to participate in the liturgy live. As a courtesy, we may be able to provide a recording of the webcam when this is requested at least 48 hours in advance of the event using the email address below. Please do not rely solely on the webcam to record major events, such as weddings. We cannot accept liability for recording failures or quality issues. Webcam recordings are available for direct download from this website for a limited time, after which time they are automatically deleted. Please download recordings as soon as is possible after the event.
NEXT LIVE SERVICE

- Early Morning Mass: Monday - Saturday
Schedule

Early Morning Mass: Monday - Saturday

Mid-Morning Mass: Monday - Saturday

Evening Mass: Monday - Saturday

Early Morning Mass: Monday - Saturday

Mid-Morning Mass: Monday - Saturday

Evening Mass: Monday - Saturday

Early Morning Mass: Monday - Saturday

Mid-Morning Mass: Monday - Saturday

Evening Mass: Monday - Saturday

Early Morning Mass: Monday - Saturday

Mid-Morning Mass: Monday - Saturday

Evening Mass: Monday - Saturday

Early Morning Mass: Monday - Saturday

Mid-Morning Mass: Monday - Saturday

Evening Mass: Monday - Saturday

Early Morning Mass: Monday - Saturday

Mid-Morning Mass: Monday - Saturday

Evening Mass: Monday - Saturday

First Early Morning Mass: Sunday

Second Early Morning Mass: Sunday
Watch Videos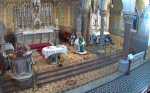 Mid-Morning Mass: Sunday 11:00 23-02-2020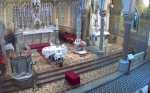 Rose Lonergan 12:30 17-02-2020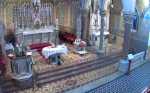 Mid-Morning Mass: Sunday 11:00 16-02-2020

Grainne & Kevin 12:30 15-02-2020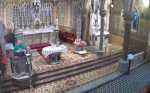 Mid-Morning Mass: Sunday 11:00 09-02-2020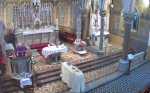 Funeral Margaret McKevitt 12:30 04-02-2020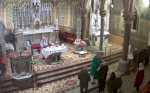 Healing Mass - Anointing of the Sick 19:30 03-02-2020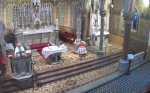 Mid-Morning Mass: Sunday 11:00 02-02-2020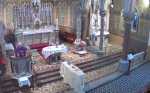 funeral of Irene Moan 12:30 31-01-2020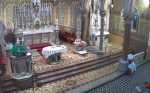 Mid-Morning Mass: Sunday 11:00 26-01-2020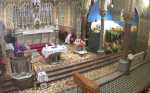 Funeral Eileen McCourt 12:30 16-01-2020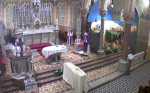 funeral of Briege Campbell 12:00 14-01-2020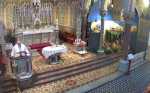 Mid-Morning Mass: Sunday 11:00 12-01-2020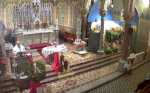 Healing Mass - Anointing of the Sick 19:30 06-01-2020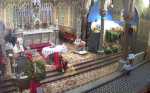 Mid-Morning Mass: Sunday 11:00 05-01-2020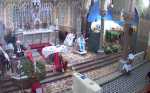 funeral rita mc ardle 12:30 01-01-2020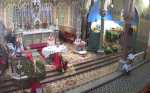 Mid-Morning Mass: Sunday 11:00 29-12-2019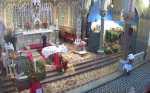 midnight mass 12:00 25-12-2019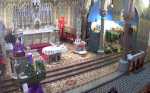 Mid-Morning Mass: Sunday 11:00 22-12-2019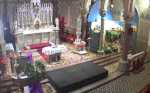 Nativity 16:00 21-12-2019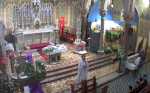 Wedding 21.12.19 13:00 21-12-2019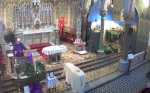 Funeral Joan Lenaghan 12:30 17-12-2019

Christmas Concert for Kayden 17:55 15-12-2019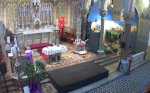 Mid-Morning Mass: Sunday 11:00 15-12-2019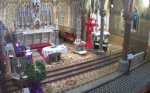 Mid-Morning Mass: Sunday 11:00 08-12-2019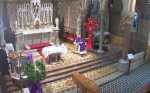 Funeral Leo lamb 12:30 07-12-2019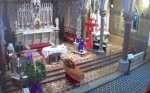 funeral Arthur McKeown 12:30 06-12-2019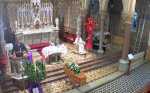 Funeral Brendan Stokes 12:30 05-12-2019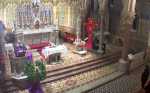 Healing Mass - Anointing of the Sick 19:30 02-12-2019